Clean Your Home
and Improve Your Life
Are You Looking For Some Extra Help?
Look no further than Truly Tidy for all the cleaning services you require. We are here to support those with disabilities and health conditions by combining cleaning services with the art of Tai Chi, improving both your environment and your wellbeing.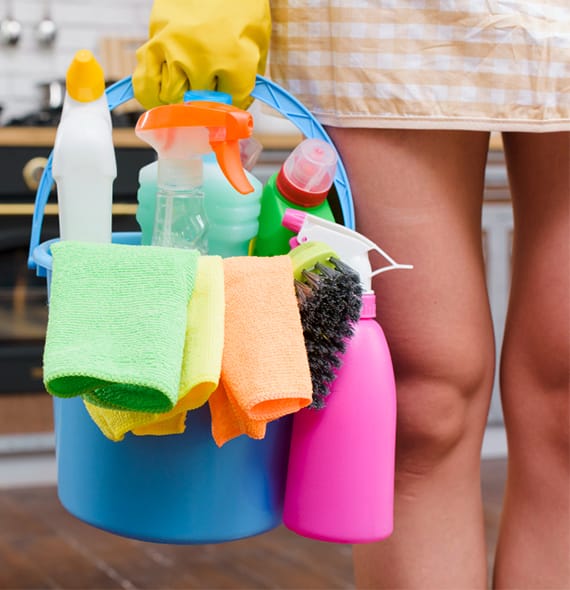 Here at Truly Tidy, we offer a range of services that will help organise, clean, and declutter your home. We can do it all from a standard weekly clean to laundry services or bed sheet changing. If your home is particularly cluttered, and you would like help organising this, we also provide these services. You don't even need to worry about disposing of your decluttered items, as we can take up to 10 pounds of items for donation or recycling.
As well as ensuring that your home is a clean, safe and sanitary space, our expert staff include a ten-minute Tai Chi session with each visit that aims to improve the resident's strength and flexibility, as well as positively impacting your mental wellbeing. Each visit to your home will last up to 4 hours, ensuring that our services are completed to a high standard, leaving every one of our customers fully satisfied.
Tai Chi is an ancient Chinese tradition originally developed as a way of self-defence, but its gentle motions and breathing movements have been found to have a number of benefits on stress levels, overall wellbeing, strength, and flexibility.
Studies from Harvard Medical School have found that tai chi improves both lower and upper body strength and can lead to improved balance. If a person's balance is improved, it can also lead to a reduction in falls, leading to fewer injuries.
As well as physical benefits, tai chi has been found to decrease the effects of stress, depression, and anxiety and improve overall mood. In addition, some evidence has pointed to other potential benefits, including better quality of sleep and lower levels of blood pressure.
We offer multiple four-hour slots for you to select from, starting at 8am in the morning up until 5pm. Each visit, including cleaning services and an expert tai chi input, costs $180 for the four hours, with offers available if services are booked in bulk. Weekly visits come with a discount of 15%, while a visit every two weeks is eligible for a 10% discount.
If you are currently battling breast cancer, please get in touch as our team vow to provide services free to three breast cancer warriors every month within the San Francisco area.
To get started, simply contact us to sign up today with the details of your home, which time slots would be preferable, and your contact details for us to get in touch with you.  Our expert team treats your home as if it was our own, ensuring that it is cared for and that you are too.